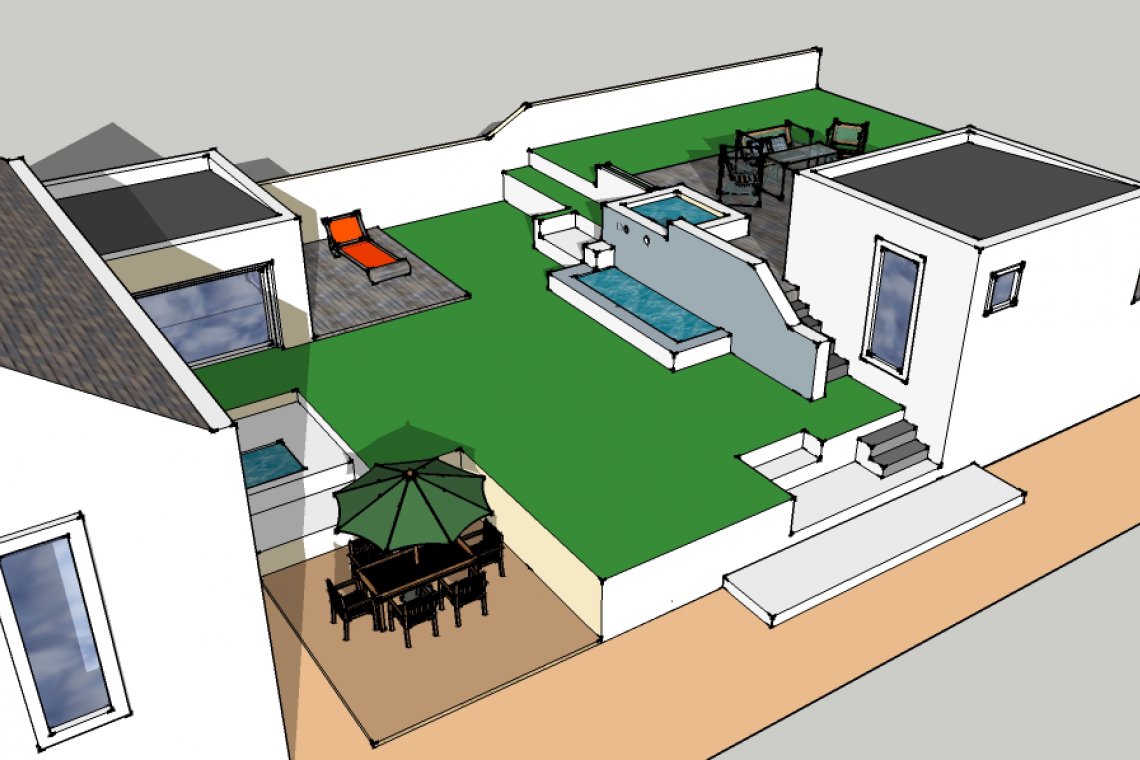 'Sign of the times'. Existing 3 bed house in non remarkable location + the rear garden is currently a mess.... but big!
The family: Mum + Dad, 3 teenagers at home (and no plans to leave :( for a while) and so is gran + 2 newly weds with a new born baby....oh + the new dad has just been made redundant + can't afford their own home.
The brief: To keep everybody in the same place but seperate at the same time.... including the newly weds!
Site constraints: Neighbours in close proximity to boths sides.
*So no probs for our architect then!
This scenario is fairly typical these days due to the financial climate - and is widespread in these parts.
We designed a new loft space under PD rights - so thats 1 teenager less:)
Now gran - granny flat with own outside space.
Young family - a beautiful new build small duplex home with good spec, that has ample space for them. It can also be used in the future for all sorts of uses.
The garden was large enough to be innovative with in terms of meeting the brief + PWA created outside furniture which can be used all year round + no need to move it (anyway you can't - it's made of solid stuff).
The planners were very helpful in accomodating the brief, and very much aware of the impending financial implications. So the application is running it's normal course + looking forward to full approval anytime soon.
In summary: The entire family (to this point) all have their own individual space/s and can be close enough to the rest of the brood + there is always a baby sitter on site :)
Adequate parking - well, no but you can't have everything!